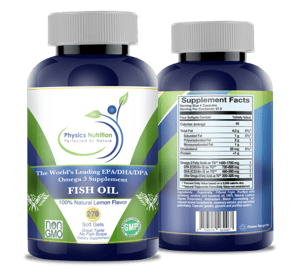 $

45.00
Take 1 capsule per 50 pounds of body weight per day.
The most important factor when it comes to selecting a quality fish oil is choosing a product in which the omega 3 fats are in the exact same form as they would exist in nature. Most fish oil is a biosynthetic oil derived from fish but you would never find it in any food source.
Our fish oil is literally omega 3 fats that have been removed from fish, triple purified to remove any toxins, flavored with lemon, and then bottled. It is the most absorb-able and highest quality product on the planet.
Available in two great flavors.